Borsalino
The best hat in the world
Filmed at the Borsalino factory in Alessandria, Italy
In Italy, when you say 'hat', you immediately think of a 'Borsalino'. Borsalino's headquarters lie in Alessandria, a small town in Northern Italy.
In the 1940s, the brand crafted around two million hats per year and employed 3,000 people, a fifth of the city's population at the time. The hat was such an icon that the word "borsalino" even appears in the Oxford English Dictionary as a noun used to describe "a man's wide-brimmed felt hat".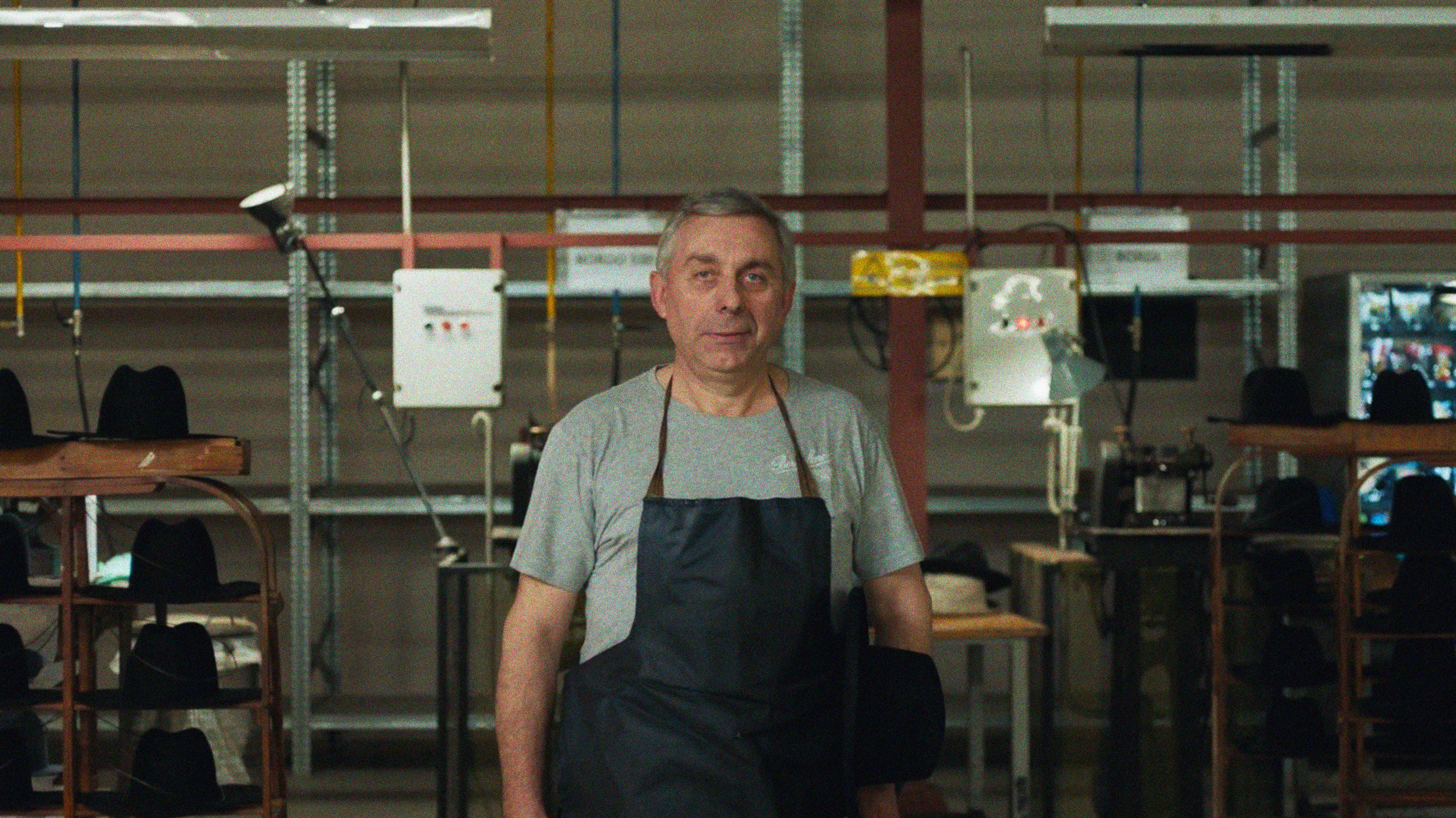 The worker in the Borsalino factory, Alessandria, Italy
In this film, I had the opportunity to interview and meet some of the employees of the factory. Some of them have worked there for years and can still recall the golden era for Borsalino, when a hat was as indispensable a part of the gentleman's wardrobe as a pair of shoes. Listening to their stories was an amazing experience.
Director: Jacopo Maria Cinti
DP: Johan Hannu

The fedora hat, a Borsalino icon
Even if the factory's output today may be a fraction of what it used to be at its peak, what the brand makes today is still a work of art.