MR PORTER x JEFF STAPLE
From the ground up
Filmed in New York City
For an ostensibly laid-back shoe, the subject of sneakers can be a fraught one. How do you straddle the line between too plain and too bold? Is it safe to wear designer styles if they might get marked? And how does a grown man wear high-tops without looking like Kendall Roy? Thankfully, help is at hand. We've enlisted the expert advice of the designer, creative director, and OG sneakerhead Mr Jeff Staple.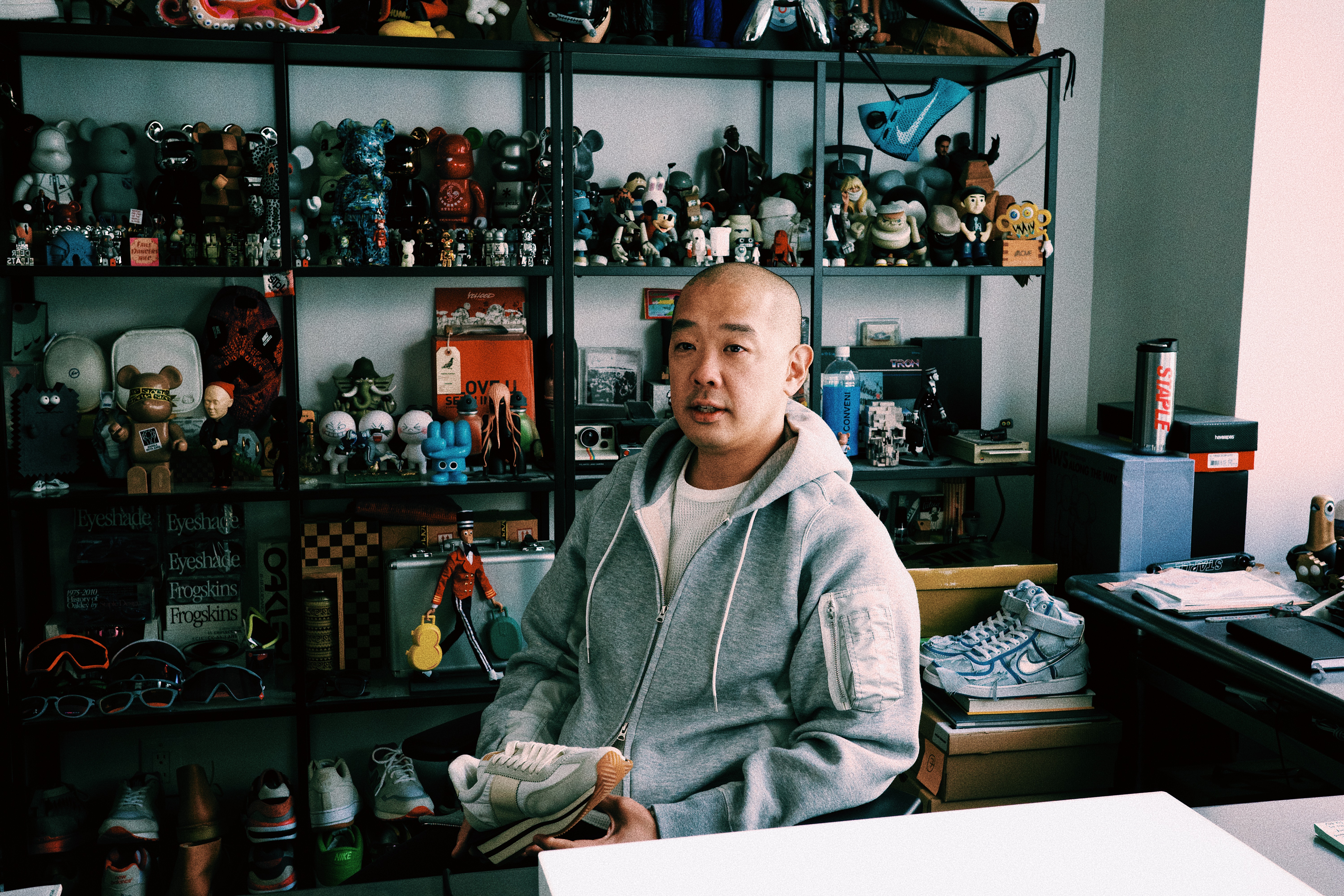 Portrait of Jeff Staple, shot on Leica I
Shot in New York, we filmed using an Alexa Mini and a 2001 VHS Camcorder. The final result is retro yet contemporary.
Picture taken on Ricoh GRXIII
Portrait of Jeff Staple, shot on Leica I